CONTENT MARKETING
SEO Copywriting Services and Content Marketing Strategies
When it comes to content marketing, we find this is where marketing agencies start spitting out a lot of jargon. Color Fire can impress you with all the fancy words, but we rather show you results. All those words: alt text, anchor text, sit authority, backlinking – just to name a few, are on us to understand. What we do is to break down why it's important. Content marketing comes down to a very basic concept, being found.
It's easy to understand that search engines are essential to how we live our life online. Potential customers start with a search to find what they are looking for, and if it relates to your industry, we want you to show up. So do you. That means writing content and structuring your website to show up when people are searching for you.
Still not sure what that means? We would love to set up a meeting to discuss. Also, check out our case studies below, because sometimes seeing is believing. 🙂 Color Fire will audit your website and marketing strategy to see your strengths and weaknesses.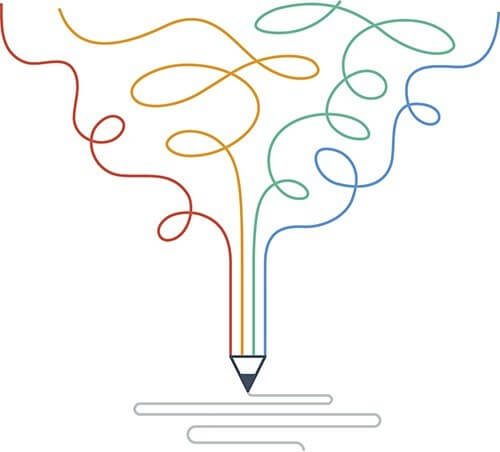 Content Creation
Now for technical stuff. Here is what we look at when we are doing SEO for your website pages and posts.
Optimize for synonyms and related keywords based on a focus keyword.
Review how the page/post will look on Google, Facebook, and Twitter.
Analyze the readability of the copy against the Flesch Reading Ease score.
Make sure the content is not considered duplicate content with any other website.
All content is optimized for the most recent Google algorithm.
Add internal linking and reputable links where it is relevant.
Redirect URLs if the title is changed or blogs are removed so you don't lose visitors.
Color Fire does a lot more to make sure your entire site is search engine optimized. This is just a part of content marketing though. You still need to have a plan, know where to push your content, and how to reach the right audience. That is our specialty.
What Content to You Create?
Color Fire creates a blog and service page content. This isn't the only copy we develop by for content marketing, here is what we do for our clients:
Service / Page Content
A great way to grow your business is to grow your website. Having pages dedicated to specific services or products helps search engines serve up your website pages when people make related searches. The important part is we don't create content just for the sake of content. This means while we want search engines to be happy, ultimate we want quality information for your customers.
Blog Content
Do people still read blogs? Yes! Actually, most of the articles you click and read on social media are blogs. With your feedback, we help develop a quarterly blog calendar based on titles, topics, and keywords that will engage the targetted audience. All blogs are search engine optimized based on best practices.
Color Fire creates then we work with you to develop a marketing plan for your content. Yup. It's not just making it for people to find, it is also pushing it out so people can find it where they are looking (i.e. email marketing and social media marketing).
Content Marketing
July 18, 2018